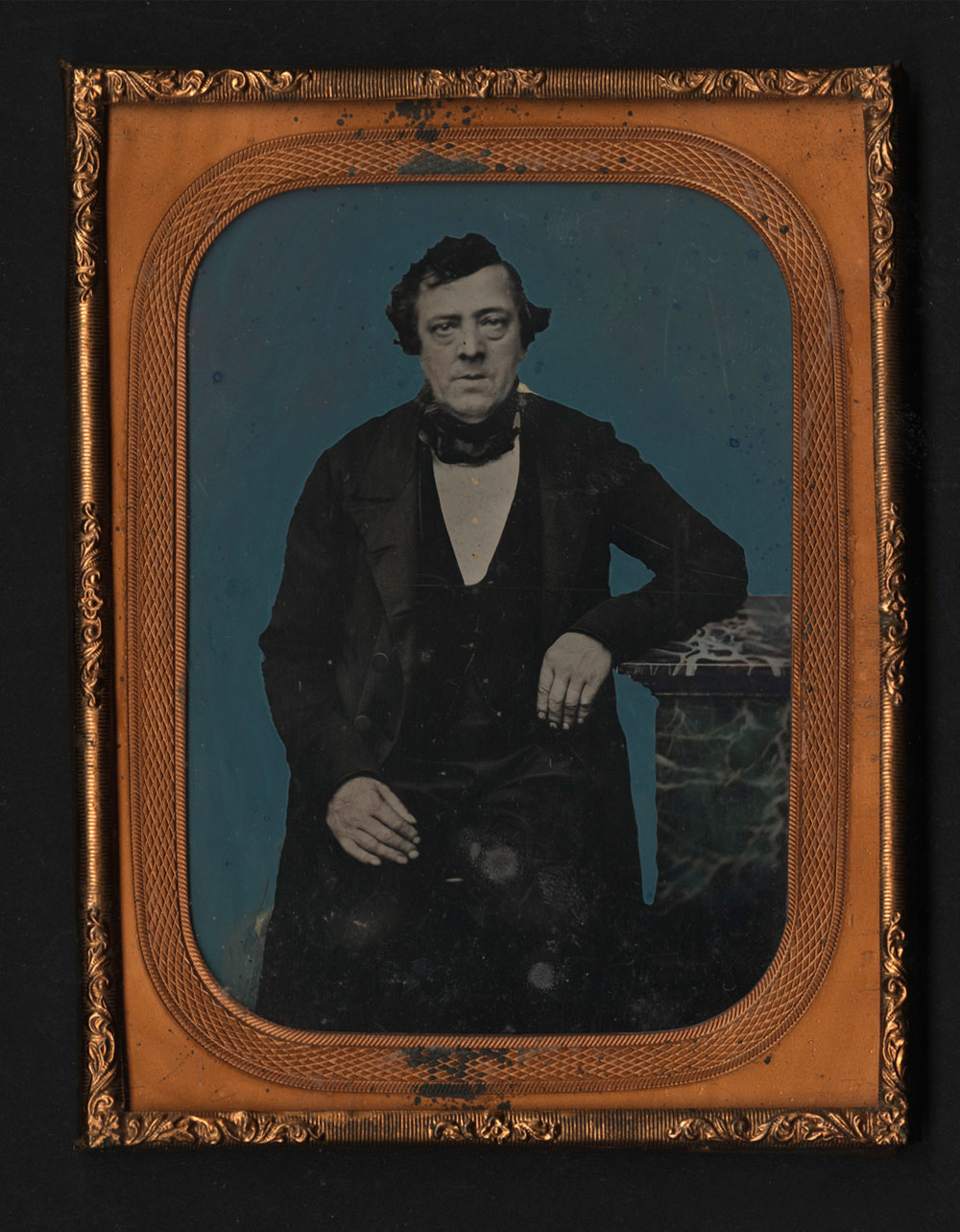 This ambrotype has had interventions. The typically American mat may not be original to the plate. The cover glass exhibits a non-pariel style mat deterioration pattern. I would judge that it is not original housing. If it is, then the mat is not original. Two sheets of modern black paper were found as backing, held by the preserver. The plate has a standard pigmented varnish backing, intact, but exhibiting some cracking. The image carrying collodion is on the front surface, varnished and painted over to silhouette the image. This style gave an illusion of extra relief to the unpainted photographic image. I have seen similiar examples in both American and English work. I would date this image to the second half of the 1850's.
Grant Romer
---
The first impression I had of this ambrotype is that Commodore Perry was quite ill, literally on his last legs; it is likely that this image was made shortly before his death on March 4, 1858, age 64.
If one will examine Perry's incursionary, imperious, and insulting demands upon Japan, backed up by four monstrous, fire-spouting, black ocean monsters, a sight never before seen or even imagined by the Japanese, truly it has been correctly spoken, Pearl Harbor was payback.
---
| Kaplan Collection | Known Images |
| --- | --- |
| | |
| | |