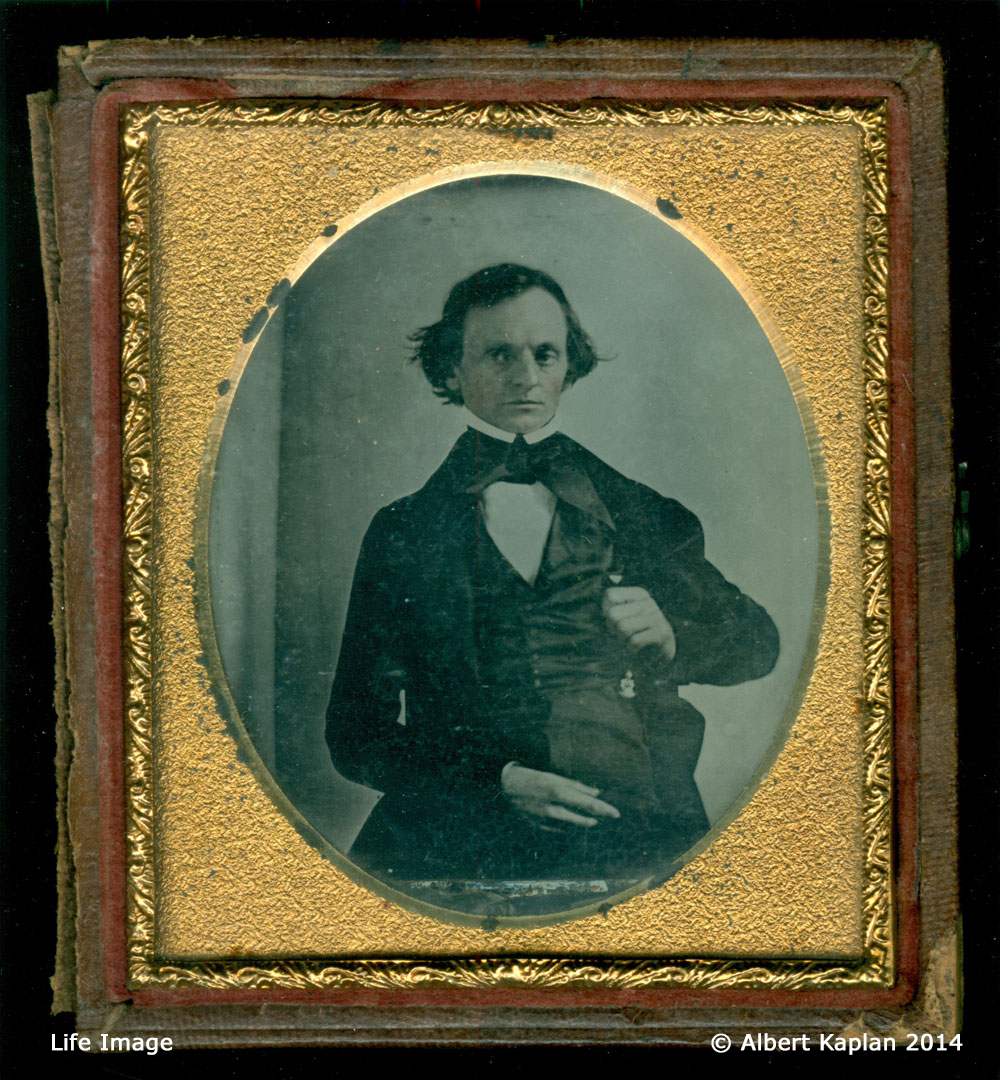 "The brass mat and cover glass is bound to the plate with a paper tape. The binding is very well attached. As it is an original element, I did not want to disturb it."

Grant Romer
---
| Kaplan Collection | Known Images |
| --- | --- |
| | |
---
This ambrotype is, in all respects, orginal. No element has been altered.
There are reasons to think that this ambrotype is a copy of a much earlier image, a daguerreotype. If you wish I can tell you the details.
I suggest that the original image might date circa 1845, while this ambrotype could date ten years later, circa 1855.

Grant Romer
---
This ambrotype has charactertics suggesting that it is a copy of a daguerreotype. For instance, the straight line at the bottom of the plate; the softness of the image; his attire; suggest an 1840s date, long before the ambrotype was developed.

Michael Hager
Museum Photographics
Rochester, New York

---
This ambrotype was offered to me by a British public figure who has a collection of cased images as well as a 20th Century photographs collection.
How this ambrotype, of a now lost daguerreotype of Jefferson Davis, ended up in England, is a mystery.
In my opinion, it likely arrived in England between 1855 and 1860. But that is just a guess.
"My own convictions as to negro slavery are strong. It has its evils and abuses…We recognize the negro as God and God's Book and God's Laws, in nature, tell us to recognize him, our inferior, fitted expressly for servitude…You cannot transform the negro into anything one-tenth as useful or as good as what slavery enables them to be."


Jefferson Davis