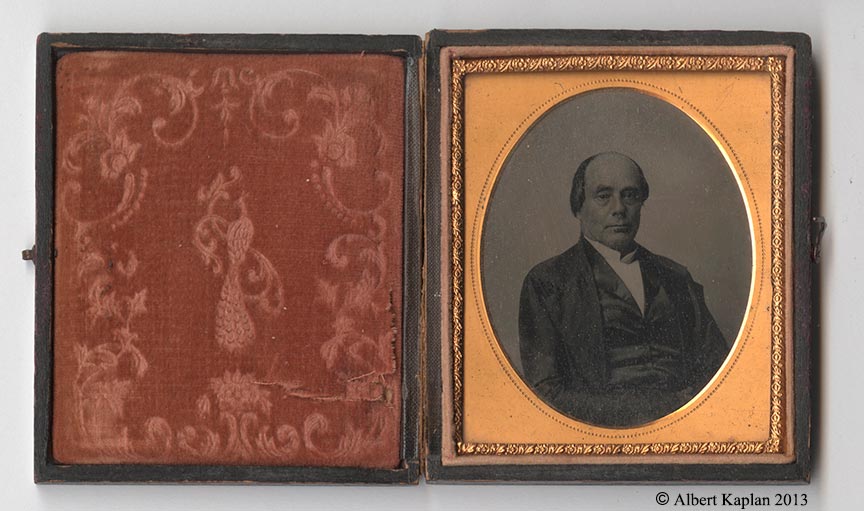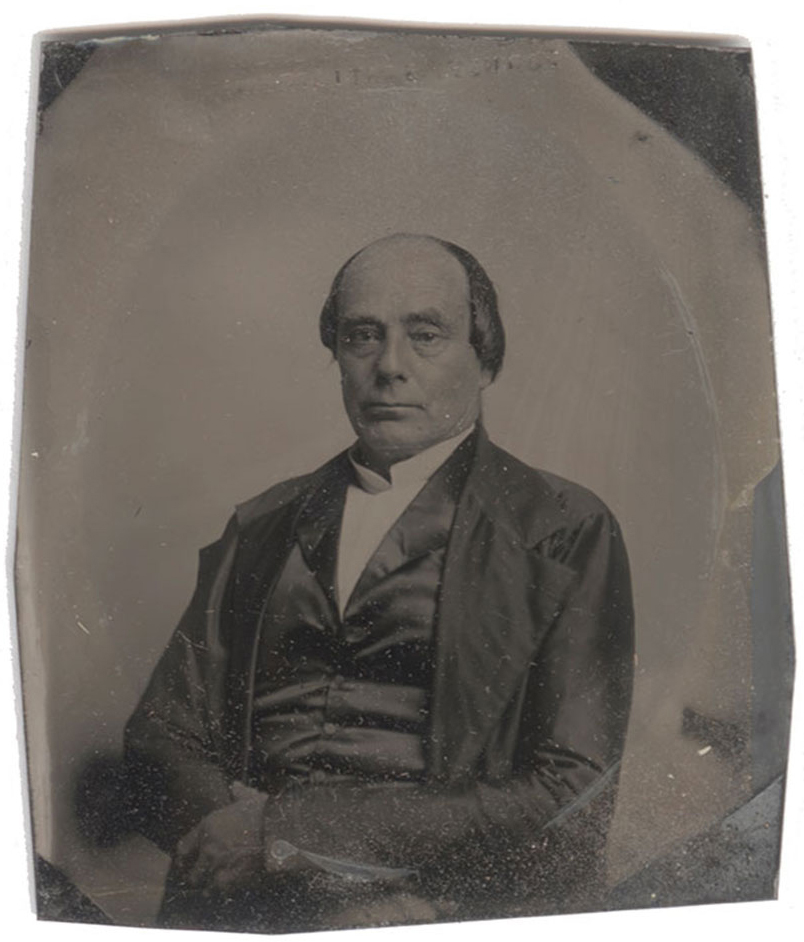 Life Image
As Daniel Webster died in October, 1852, earlier then the development of the tintype, it is virtually certain that this tintype is a copy of a lost daguerreotype. Further evidence that it is a copy is his relative youthfulness as compared to obviously later images.
I draw the viewer's attention to a very unusual feature in the Kaplan Collection image, and the four shown known images: the outer middle of his lower lip is flat.
Please note the loose collar, and compare it to the loose collars in all his known photographic images.
---
| Kaplan Collection | Known Images |
| --- | --- |
| | |
| | |
| | |
| | |
The following video has been produced by Bob Schmitt, the founder of Biometrica, Inc, which provides biometric facial identification security to casinos. All individuals who enter a Biometrica-covered casino are unobtrusively photographed, and compared to a large database of persons who for different reasons are not welcome patrons. He is one of the pioneers and leaders of the biometric facial identification industry.