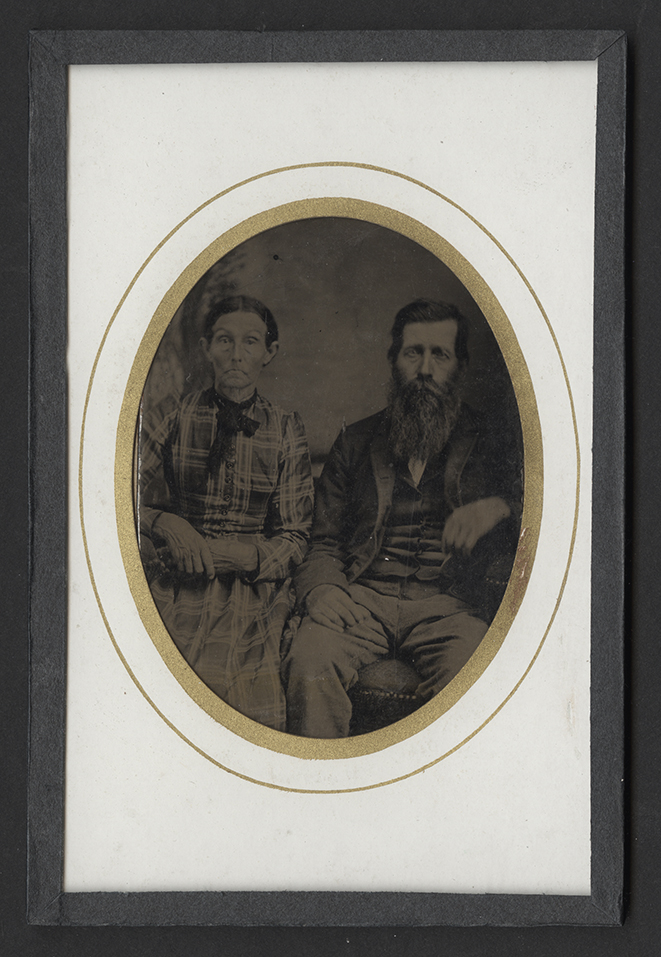 Laterally Inverted
© Albert Kaplan 2016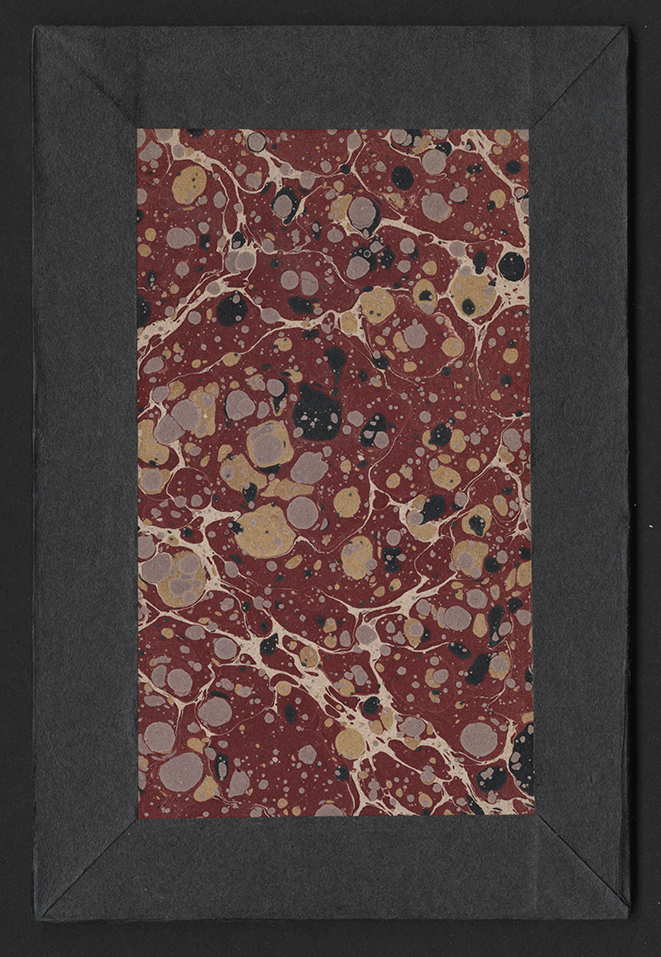 This is the backing of the new housing which Grant Romer created.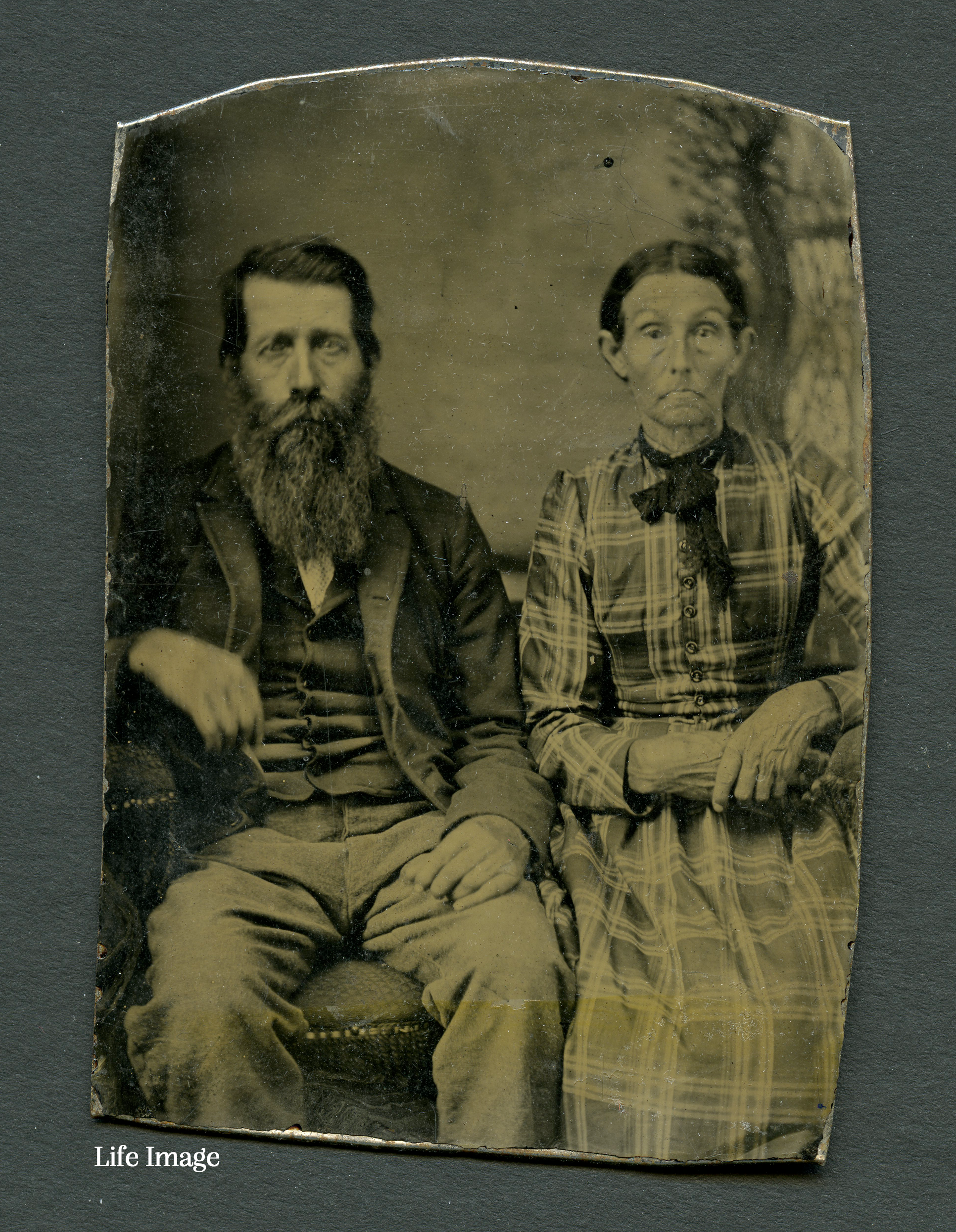 | Kaplan Collection | Known Images |
| --- | --- |
| | |
| | |
| | |
| | |
---
If this gentleman is John Bell Hood, the lady is his wife, Anna Marie Hennen.   She died of yellow fever on August 24, 1879, six days before her husband and oldest daughter also died of yellow fever.
There may be no way to accurately know when this tintype was made.  My guess is 1876-1877. If so, Mrs. Hood would have been 39-40 years of age.
Let me say a few words about the man of the tintype.  The forensics are strong, and numerous.  The area beneath the eyes is the same.  Cheekbone seems the same.  Nose is excellent.  We can see white mustache hairs, another comforting identification confirmation.  His beard is superb.  Head hair is excellent. His left arm was useless*, and he was missing his right leg.  The fingers of his left hand appear abnormal. The tintype image did not capture the lower portion of his right leg.  If his man is John Bell Hood, all of his right leg was missing, having been amputated four inches below his hip. He navigated with crutches and an artificial leg.
At 22 years of age he graduated West Point, and 11 years later, at age 33, John Bell Hood was a four star general in command of the Army of Tennessee. It seems fitting that the largest military base in the world, Fort Hood, Texas, carries his illustrious name.
The greatness of this exceptional couple was forged in the pathos of the American Civil War.  The tragedy of those years is etched in their faces.  The face of Mrs. Hood tells us poignantly of her sore bones and muscles.  The travails of the South's aristocracy is stunningly illustrated in the photographs of this lady before and after the war.
A few days ago a neighbor was visiting, and I showed her the tintype of General and Mrs. John Bell Hood which had arrived the day before.  Immediately, she imperiously declared, "This woman could not be Mrs. John Bell Hood.  This is a cleaning woman!"
I responded, "You are partly right. She was the cleaning woman, and the washing and ironing woman, and the cook, and seamstress, … and the mother of 11 children. I recall saying something like,  "Note well her face, this woman of valor.   Your "cleaning woman" is a transcendent example to every wife and mother from the beginning to the end of, time.  All honor to this very great lady. Reverently I bow before her."
…………..
*Dr. Richard M. McMurry corrected this statement. General Hood did have some function of his injured left arm.
---
Post-Script
October 28, 2017
The face and figure of Mrs. Hood is haunting. Here we see her around 12 years after the war, and several years before her death of yellow fever. How strong and resolute she is. I think that this is a very important photograph.